Logo Coffee Mugs
Promote Your Company or Advertising Campain
Create a lasting impression by using printed logo coffee mugs in your promotions. Buy excellent stainless steel or ceramic mugs with company name logos or images, bulk discounts, no minimums.
Printed coffee mugs with logos leave a lasting impression.
Unlike fliers, business cards and media advertising coffee mugs with logos stay around for a long time. They get used, held, and looked at over and over to create a truly lasting impression.
Tips for Creating the Best Logo Coffee Mugs
1- Use a compelling photo or image that immediately appeals to your target audience.
2- Make your logo mug useful. Make it something that people will actually want to drink coffee out of.
(Too many mugs are printed with logos that appeal only to the advertiser. Think like your customer. What would make them want to keep your mug and use it? Better yet, what would make them want to give one to a friend?)
3- Keep it simple and relevant to your mission.
4- Leave a trail. Include SUBTLE yet relevant contact information such as a phone number or web address so they can find you.
(I emphasize the word subtle because if you create an appealing logo, they will LOOK for your contact information because they want to find out more about you!)
5- Know your target customer and get your mug into that person's hands.
6- Test your logo mug in small batches and be willing to change it if it isn't producing results.
(Pass out your test batch and ask for feedback from as many people as possible. Listen to their feedback and make the appropriate changes.)




---
Also remember that advertising is a numbers game. The general rule is that you have to get the message out to a lot of potential customers to get just a few responses. With many forms of advertising a 2% response rate is considered GOOD.
That's the reason that creating an appealing logo mug is so important.
As an example, if you can increase your response rate from 2% to 6% by creating customer enthusiasm about your product along with word of mouth buzz, you will have TRIPLED your results putting you ahead of the game.
So, what are you waiting for? Get out there and create an awesome advertising coffee mug.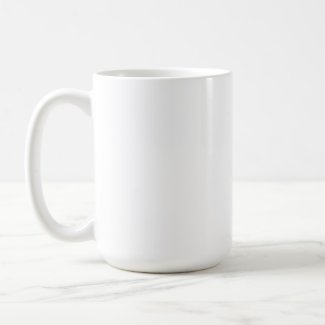 Logo Coffee Mugs
by
AlltheBestCoffeeMugs
See other
Promotional Mugs
---
A quality custom printed coffee mug with an appealing logo creates brand recognition and brand loyalty. Not to mention that the user of the mug is in a heightened caffeinated state whenever they are holding your logo in their hands. That adds energy to the impression of your logo on their mind.


5 Easy Steps to Custom Coffee Mugs with Logo

Go to Ideas for Photo Mugs from Logo Coffee Mugs