Cheap Photo Mugs
Ceramic, Stainless Travel & Gift
Find quality customizable cheap photo mugs for sale online. Personalize it with text or by putting a name on. Great coffee gifts. It's fun and easy to make a photo mug yourself.
Receive bulk discounts when you buy more than 25 of any style of mug from Zazzle. The prices of the mugs get cheaper the more you buy.
"You know you drink too much coffee when you have a photo of your coffee mug on your coffee mug."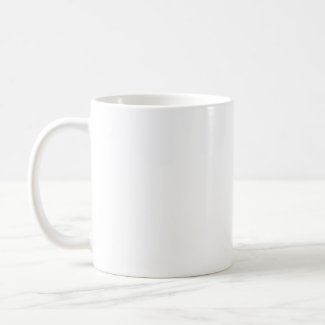 Cheap photo mugs by AlltheBestCoffeeMugs
Make Travel mugs online with Zazzle
This is a very simple example of how easy it is to create a great personalized photo mug online at Zazzle.
I created this mug in 10 minutes on Zazzle using a photo of my grandma's old coffee mug.
You can do the same using a funny photo, inspirational quote, or company logo.
First, click on the image and it will take you to Zazzle.
Next, click CUSTOMIZE, and add your own pictures, customize your text to relay your personal message, and order it.
It's that easy!
Cheap Photo Mug Discounts
Also check out the great discounts that you get when you buy your personalized photo mugs in larger quantities.
25 - 49 mugs.......$1.00 off
50- 99 mugs........$2.00 off
100 - 249 mugs....$3.00 off
250+ mugs..........$4.00 off

So if you buy 100 mugs you get $3.00 off each mug.
In addition, you can choose the size of your mug, 11 or 15 ounces. You can also choose from ceramic photo mugs, stainless steel travel photo mugs, or even beer stein photo mugs.
---
Have fun designing your own coffee photo mugs. Thanks for visiting. Wishing you all the best.
- Steve
More Great Photo Mugs
Photo Coffee Mugs
Make a Photo Mug
Photo Mug Kit Ideas and Help
Best Photo Travel Mugs




Photo Coffee Mug Main Page from Cheap Photo Mugs